Refuse truck Baetsen completed, operational testing ongoing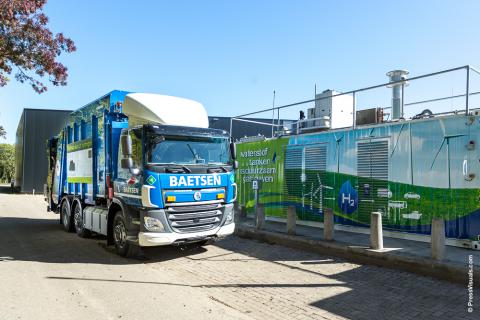 The build of the Baetsen truck is completed and the operational testing is ongoing.
On the 22nd of October, this truck was fuelled for the first time at the WaterstofNet refuelling station.
A full tank took 15 minutes to fill. The build of the Cure truck is also almost completed and the vehicle will be update with the gathered data from the test cycles, performed by the Baetsen truck.  
The next and final step for the full homologation, to receive a EU-aproval for a license plate, is an EMC test.
This test is planned for December. After the test has been passed, both vehicles will receive their license-plates and are ready for operation at both end-users.